Professional supplier of high-tech, multi-functional and environmental fibers and yarns
Gemans®Germanium Alloy Yarn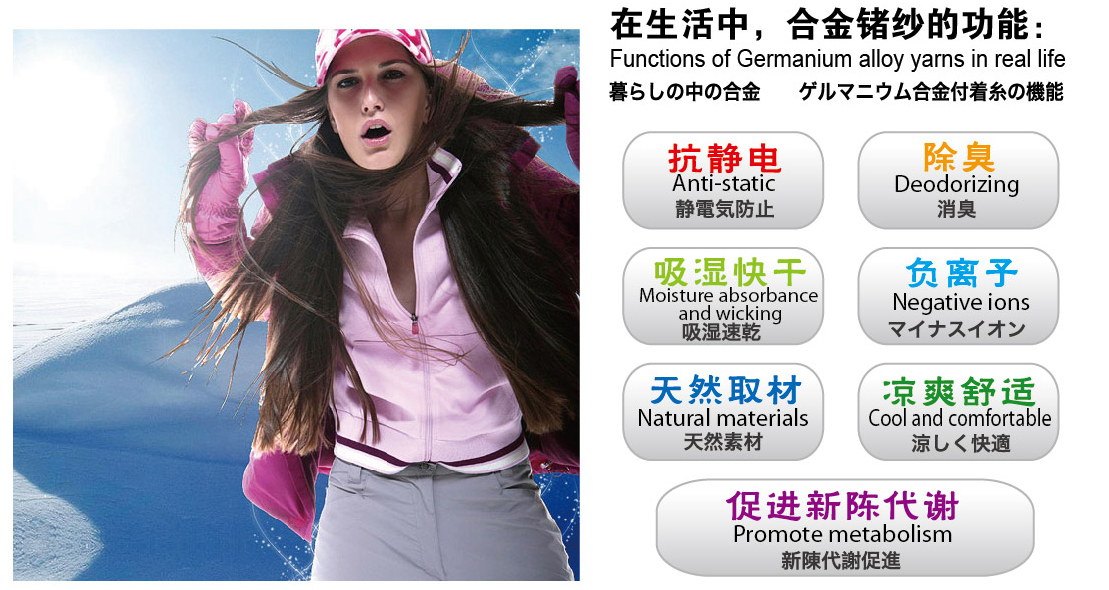 Product Introduction
Germanium alloy has always been a popular health product in Japan, with functions such as negative ions, far infrared light, promote blood circulation, etc., and has already been extensively used to made bracelets, necklaces, etc. and others both healthy and attractive products. Our company's germanium alloy also possesses all the above functions. Germanium alloy undergone heat treatment for surface modifications in our company has strong adsorption effects and can absorb odors and humidity, so that the germanium alloy yarn has even more comfortable effect.
Anti-static
Germanium alloy is a semi-conductor that can rapidly conduct electrons on the fabric's surface. Using germanium alloy directly into textile fibers can make it so that the fabric spun from these fibers has anti-static functions.

Far infrared
Yarn made of Germanium alloy crystal can release efficient far infrared light, FIR light has functions such as retaining heat, health protection, promote blood circulation and metabolism, etc.

Provide negative ions
Germanium alloy crystals (GAC) are piezoelectric materials, when a piezoelectric crystal is subjected to external forces, it will automatically release negative ions; external forces can be: friction, heat, wave oscillations, light, etc., and can all stimulate negative ions. Negative ions are like natural anti-oxidants, because they can neutralize positive charges, such as: H+, H2O2, etc. and prevent oxidation.
Deodorization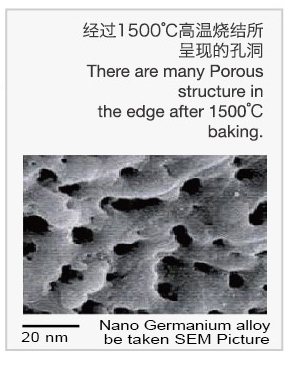 Germanium alloy crystal can easily absorb the molecular and the volatile on the surface of Germanium alloy, and possess great absorption effect. And the powerful absorbability can eliminate the unwanted odors.
Cool & Comfortable
Your clothes would not sticky with sweat!
The Germanium alloy yam which designed for clothing when dressers who work in different metabolic environment also feel comfortable.
Color pages download:
Download Link