Professional supplier of high-tech, multi-functional and environmental fibers and yarns
Micax®Cooling Fiber
Physical Properties and action principle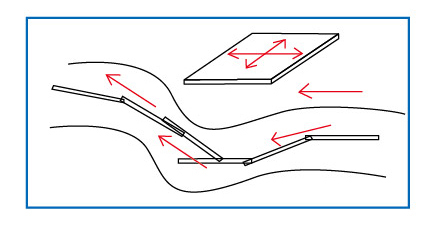 Mica flakes are completely colorless and transparent, its melting point is 1300℃,so at the high temperature of 550℃ its physical properties are completely unchanged.
Because the heat conduction rate of PET is only 0.03, mica flakes' heat conduction rate is more than 5 times higher. Adding that nano mica's surface is electrically charged, so hydration is very high, and water will be removed only at temperatures higher than 500°C, thus its high moisture content can promote cooling effect, so having a double effect of "high thermal conduction + high endothermic effect", makes it so that nano layer mica has become the new generation cooling material.
When the mica flakes'thickness decreases, the impact of the borders' cooling effect on heat conductivity will increase significantly, the thermal conductivity perpendicular to the flakes will decrease, but the thermal conductivity horizontal to the flakes will increase gradually.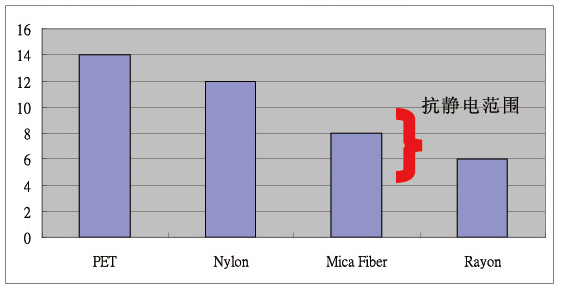 Anti-static
Comparing cooling fibers with other yarns, the anti-static effect of mica yarn distinguishes it from other PET or Nylon products.
Cooling fibers' excellent thermal conduction and water absorption effects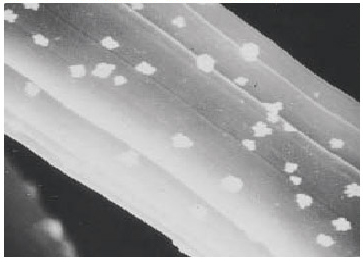 Since mica' s structure is silicate flakes, its thermal conductive effect is superior to that of PET. After delamination mica will show hydration effect, and hydration film will easily form on its surface. This double effect of "thermal conductivity + hydration" is exactly what is needed in summer, and it also the reason why this yarn is cool to the touch. film. That's why our mica fiber can be cooling material.
Deodorizing
The surface area ratio of delaminated mica is about more than 450m2/g, this make it so that its deodorizing capabilities are better than that of other minerals or even mica itself. The high surface area ration also has a similar deodorizing effect to that of active carbon, achieving this effect without needing the use of any fragrance.
Color pages download:
Download Link